HOUSE RENTAL | RENTAL AGENCY ZAANDAM & ZAANSTAD
Rent out your house through De Bree Real Estate
Do you own a house that you want to rent out, for example because you are going abroad for a longer period of time or because you bought the house as an investment object? Then the brokers at De Bree real estate are happy to help you find a suitable tenant.
We take care of everything for you so that you can sign the lease with peace of mind.
We currently assist private individuals and small investors with the rental of their house or apartment. We can completely unburden you in this, also in combination with real estate management via our regular partner.
Are you interested in a no-obligation consultation? Please contact us.
Why do many people choose de Real Estate?
– Very good customer experience, high reviews;

– Very good business knowledge;
– High yield and fastest turnover rate, numbers prove this too!
– Many connections;
– Fair rates for the best service!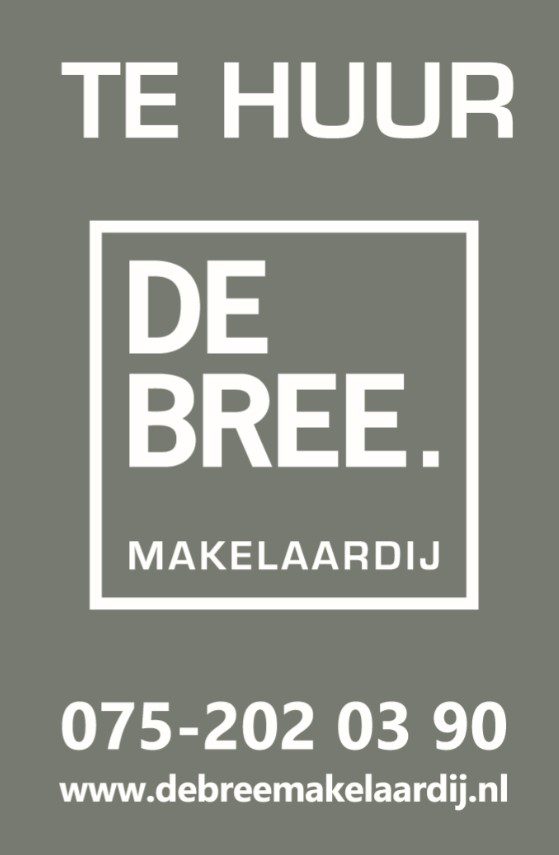 Rent out a house | Step-by-step plan rental home
As a competent rental agent, De Bree real estate guides you through every phase of the rental process, whereby your interests are central to us.
Determining the rental price: It is important to ask for a good price for your home; not too high, but certainly not too low. We come to your home and, together with you, determine an excellent rental price based on location, technical condition and facilities.
Drawing up the publicity plan: Together we think about how the property will be offered. A good description on Funda speaks for itself, but the various Social Media also hold no secrets for us.
Prepare your house for rent: A house that invites potential tenants to live there has the best rental opportunity. Together we look at how we can make your home as inviting as possible.
The viewing: As your NVM accredited real estate agent, we supervise the viewing of your home. You don't have to worry about it!
The negotiations: You can rely on us for the negotiations. Thanks to our experience and extensive knowledge of the Zaan region, we know exactly what your house should yield as a minimum.
Signing the rental agreement: When the price is agreed upon, we draw up a rental agreement. Of course you will be extensively informed about your rights and obligations in this phase.
The Final Inspection: Congratulations! You have rented out your house. During the delivery, we will prepare an inspection report including photos, so that you know exactly what the house will look like at the time of delivery.
De Bree Real Estate can unburden you from step one to seven. We would like to invite you to ouroffice in Koog aan de Zaan for a non-binding conversation and a delicious cup of coffee. Then we will discuss together which rental process suits you.
Frequently Asked Questions
What is a rental agreement?
A lease is an agreement (agreement) in which one party (the lessor) undertakes to make an item available to the other party (the lessee), while the lessee in turn is obliged to make a consideration.
What notice period applies to living space?
In the case of permanent residence, the landlord has a notice period of three months plus one month for each year that the tenant has occupied the housing. But the maximum notice period for the landlord is six months.
The tenant only has to leave if he has agreed to the termination. If not, it is always the judge who decides whether the contract should come to an end. The notice period for the tenant is one month.
Am I obliged to rent out the property to the highest bidder?
No, the rental is always after approval by the landlord. Based on the bids, we propose the best tenant, you always have the last word.
Do you have a question email us!
Would you rather sell your house?